Almost the History Channel: A Cowboy and Indians Birthday!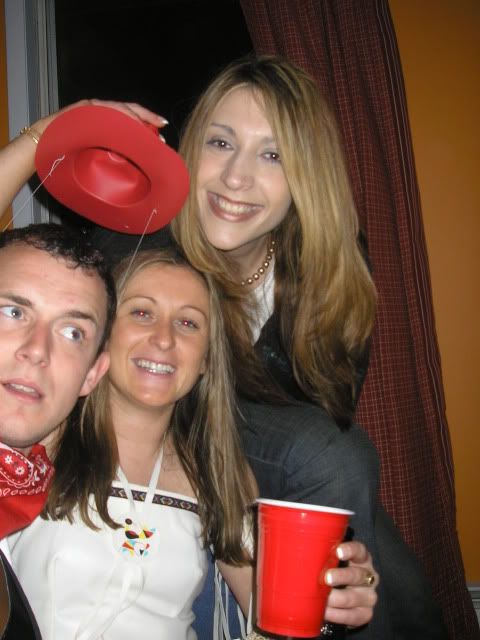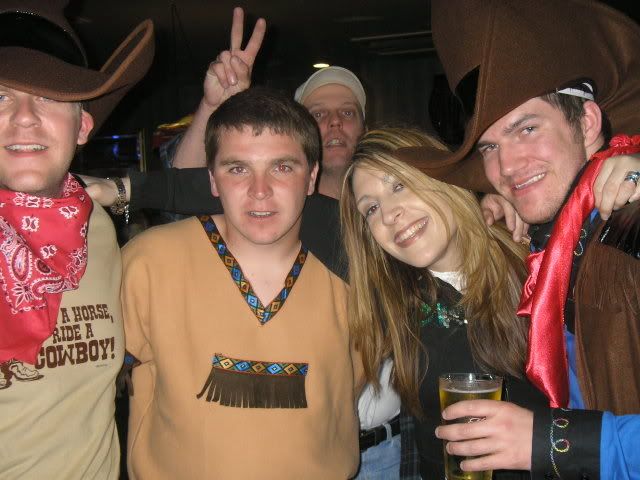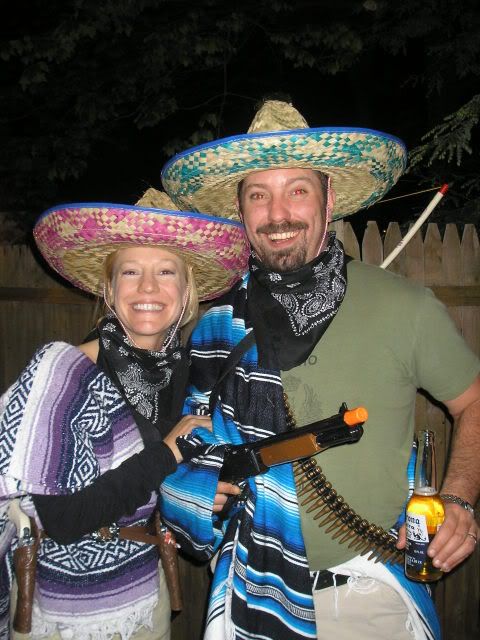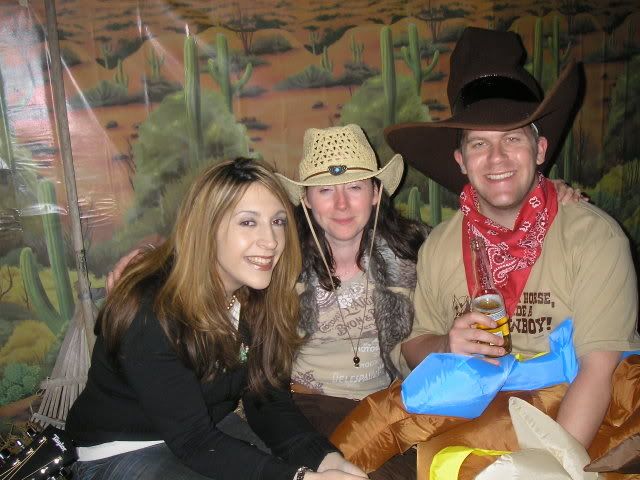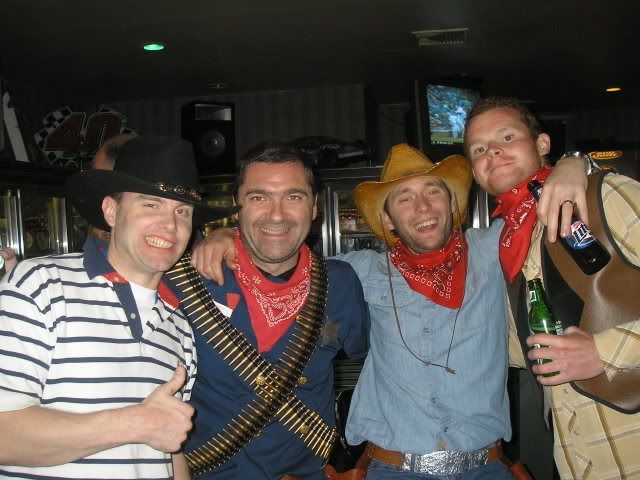 The invite read as follows:
Hoe Down to the best get together New Jersey has ever seen! Yee Haa!
All are welcome to join the cowboys and Indians in the years biggest shindig hosted by the notorious Frankie (who will be turning 30), famous for his tequila slinging and horseshoe skills. Only Cowboys or Indians will be permitted to enter the hoe down no guns / bows & arrows allowed.
The party began at Frankie and Nicola's, then we walked a half mile to a local bar. Wow those bar customers, didn't know what hit them when we walked in...A gang of us Scots, British and Local Friends, all dressed in cowboy, indian and mexican costumes walking into this off the road bar, was a site..We took over...And left with a good bang..
We just might make it to the history channel, after this night!
Enjoy these fun images!